COVID 19 (updated 17-08-2020)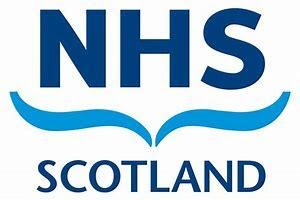 Scottish Governmenet announced on 17-08-2020 that we are moving into phase 3b on the route map out of this crisis and dentists in Scotland can see NHS patients for routine as well as urgent dental care, without the use of an Aerosol Generating Procedure (AGP). Similar to Phase 2, we are giving priority to those in pain. Due to the Covid-19 and the requirement for social distancing, there is a limit to the number of (10) patients that can be seen by us daily. Things are slowly getting back to the normality described in Phase 4 and there is no 'open' door policy. Appointment is scheduled and triaged strictly over the phone only, 3-4 days in advance. Our work is dependent on the availability and supply of appropriate PPE (Personal Protection Equipment e.g. masks, gloves, goggles, visors, and gowns), and the wider picture around the relaxation of lockdown restriction across Scotland. Please refer to the other webpages to get more information relating to the different phases on the resumption of the dental care. All the decision is taken by the NHS PCCO Board or the Scottish CDO, and dentists are threatened with referral to the Police or the General Dental Council, if there is evidence to suggest there is a breach of lockdown measures, in relation to routine dental treatment being undertaken outwith the guidelines.
If you have a dental emergency, please phone us on Tel: 01506-671818 for advice but please do not turn up at the practice or at an UDCC as you will not be seen without being triaged by your dentists. You will be asked about symptoms of fever, new persistent cough, shortness of breath, fatigue, loss or change in taste or smell, and any contact with known cases of Covid-19. Please provide an accurate information to protect the safety of the other patients, staff, and the public.
Where following triage there is a requirement for a patient to have a face-to-face consultation, he/she would be offered an appointment at the practice or referred to an UDCC. Patients will be triaged and managed according to their dental problems, symptoms, treatment required, and their Covid-19 status. Patient who has symptoms of Covid-19, tested positive (PCR) for Covid-19, or in need of an AGP treatment would be referred to an UDCC. An appointment would be provided by an UDCC if necessary and most likely on another day. The demand for the service in UDCC is high and there is a shortage of appropriate PPE. Hence the treatment options are also limited.
Please follow the latest government guidelines regarding Staying Alert and Safe (social distancing).
To prevent the spread of the virus, we should all follow the FACTS . It is the sum of our individual actions, our collective endeavour, that is suppressing the virus. FACTS: Face coverings. Avoid crowded places. Clean hands regularly. Two metre distance apart. Self-isolate and book a test if you have symptoms.
It is necessary to restrict the range of treatments available initially at our surgery and the urgent dental care centres (UDCC), but we hope to expand the scope of this service to deal with a wider range of acute or even non-urgent dental problems in the near future. Further information may be found at: Scottish Dental or NHS inform.
Please attend your given appointment promptly as you can understand that we cannot see you if you are late. This is because of the extra measures put in place to wipe down and fallow the room to prevent cross-infection and transmission.
Initially, we can provide face-to-face emergency assessment and advice, issuing of prescriptions, X-rays, extractions, dressings and recementing of restorations. UDCC will continue to see patients on referral for treatments involving suspected or confirmed Covid-19 patients using an Aerosol Generating Procedure (AGP), such as root canal therapy, scaling or filling.
We provided a few self-help information slides on our homepage. Please note that dental emergencies are pain, swelling, abscess, trauma, bleeding, oral ulceration, and infection with or without systemic symptoms. If in doubt, please phone your dentist.
If you need to reschedule a future appointment or contact us, you should do so in the usual way by phoning the practice telephone number 01506-671818 or email us at contactus@springfielddentalcare.net.
Dental Emergency during out-of-hours or at weekends should contact NHS24 on Tel: 1 1 1 for advice and treatment. Dentists operate a rota system for dental emergency at the St. John Hospital, Livingston, and the Chalmers Dental Clinic in Edinburgh.
For patients who are shielding, self-isolating or hard to travel, we can arrange for a video call with a dentist where possible. Treatment is limited deferred for the high-risk group.

We know that this is still going to be difficult for our patients, unable to see us for routine dental care for many months. We appreciate your patience and understanding.

Springfield Dental Care.
---