COVID 19 (updated 05-01-2021)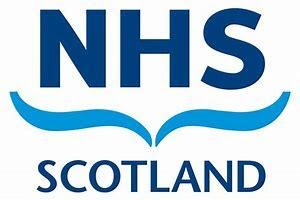 Lockdown and stringent Covid restrictions are in force as from today, at Level 4 until the end of January 2021. In order to reduce the risks of transmission, many primary care NHS boards , including Lothian Health, are imposing a restriction on the number of patients which can be seen by a dentist daily, and a mandatory stoppage time of 1 hour (fallow time) between each patient undergoing an Aerosol-generating Procedure (AGP). Many of these restrictions however, do not apply to private dental care. Although we can provide most of the dental treatment including checkups and fillings, 'normal' NHS dental services cannot be resumed to the pre-pandemic level. This is attributable to a shortage of appropriate PPE, the new restrictions on social-distancing, fallow time, and the requirement for enhanced cleaning procedure. In addition, it is physically impossible for our dental team members to wear the heavy FFP3 masks or respirators for a long period of time (see NHS Quick Guide ). In our practice, priority will be given to the patients who are in pain, and in need of urgent dental care.
Due to the Covid restrictions (see Protection Levels ) and the requirement for social distancing, there is a limit to the number of (10) patients that can be seen by us daily and there is no 'open door' policy. Appointment is scheduled and triaged strictly over the phone only, 3-4 days in advance. Our work is dependent on the availability and supply of appropriate PPE (Personal Protection Equipment e.g. masks, gloves, goggles, visors, and gowns). It is clear that all the decision is taken centrally by the SG or Public Health Minister, and dentists are usually not informed in advance of the changes. This placed us under a lot of pressure, with very little support or time to response to the changes. We installed extra mechanical ventilating equipments and provided more staff training quickly to ensure that our working environment is safe and meets the requirements of the latest guidance. Extra measures, such as appointment re-scheduling, will be put in place to mitigate the operational and finacial impacts of fallow time, while not compromising on the safety of staff and patients.
If you wish to see a dentist, please phone us on Tel: 01506-671818 for an appointment. We cannot see or treat you without an appointment. You will be asked about symptoms of fever, new persistent cough, shortness of breath, fatigue, change in taste or smell, foreign travels and any contact with known cases of Covid-19. Please provide us with an accurate information to protect the safety of the patients, staff, and public.
Patients will be triaged and managed according to their dental problems and Covid-19 status. Patient who has symptoms of Covid-19, self-isolating or tested positive (PCR) for Covid-19 will not be seen by us in general dental practice. You will be referred to an UDCC (Urgent Dental Care Centre).
Please follow the latest government guidelines regarding Coronavirus.
To prevent the spread of the virus, we should all follow the FACTS . It is the sum of our individual actions, our collective endeavour, that is suppressing the virus.

FACTS:

• Face coverings.

• Avoid crowded places.

• Clean hands regularly.

• Two metre distance apart.

• Self-isolate and book a test if you have symptoms.

Updated SG guidance on accompanying patients to outpatient and primary care appointments has been published today (COVID-19 Outpatient and Primary Care Consultation Principles). The update intends to make clear who can be accompanied to an appointment while observing the requirements for physical distancing.

In general, patients should attend on their own. However, if thought essential, one dedicated person can attend with a patient. Examples of situations where this might be important include, but are not restricted to:

• when a person is very young

• when a person may have difficulty understanding what treatment or course of action a dentist is discussing

• where a person has dementia, a learning disability or autism

• where a person is receiving bad news or information that is potentially life-changing

• where a person is receiving a cancer diagnosis or discussing cancer treatment options

• where a person is distressed or stressed

In addition, consideration should also be given as to whether a family member or supporting person can attend a consultation virtually, for example, via an electronic platform or by phone, if a relative or friend cannot attend in person. There may also be occasions where more than one accompanying person is required e.g. translator, mobility support.
More information on the Dental Services during the Covid-19 Pandemic is available on Scottish Dental or NHS inform.
Please attend your given appointment promptly as you can understand that we cannot see you if you are late. This is because of the extra measures put in place to clean and fallow the room to prevent cross-infection and transmission.
We provided a few self-help information slides on our homepage. Please note that dental emergencies are pain, swelling, abscess, trauma, bleeding, oral ulceration, and infection with or without systemic symptoms. If in doubt, please phone us.
If you need to reschedule a future appointment or contact us, you should do so in the usual way by phoning the practice telephone number 01506-671818 or email us at contactus@springfielddentalcare.net.
Dental Emergency during out-of-hours or at weekends should contact NHS24 on Tel: 1 1 1 for advice and treatment. Dentists operate a rota system for dental emergencies at the St. John Hospital, Livingston, and the Chalmers Dental Clinic in Edinburgh.

We know that this is going to be difficult for all in this pandemic and we appeal for your patience, support and understanding.

Springfield Dental Care 26-12-2020.
---